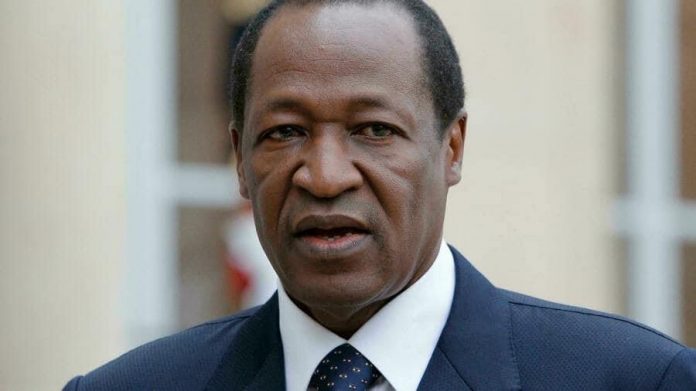 Photo: Blaise Campaore
Burkina Faso's  exiled former president Blaise Compaore will be tried from October 11 for the assassination of his predecessor the late President Thomas Sankara in 1987.
Sankara, a revolutionary and charismatic leader, was a close friend of Campaore prior to the bloody coup staged by his successor which claimed his life.
Compaore and 13 others have been charged by a military tribunal over the death of Sankara who some referred to as the African Che Guevara.
Among those accused alongside Compaore is General Gilbert Diendere, Compaore's former right-hand man and a former head of the elite Presidential Security Regiment (RSP) at the time of the coup.
Diendere is already serving a 20-year sentence in Burkina Faso for masterminding a plot in 2015 against the West African country's transitional government.
According to the PanAfricanDailyTV, while Campaore is currently in Cote D'Ivoire lon exile led the coup, it is Diendere who is believed to have headed the unit that killed Sankara.
But 34 years after the events in question some of those originally accused have already died, according to lawyers for the plaintiffs in the case.
Sankara took power in a coup in 1983, but was killed on October 15, 1987, when he was 37, in the putsch led by Compaore.